Don't forget the Christmas quiz
By: Team DFTB
Posted on: December 15, 2020
Category:
#DFTBquiz
Don't forget the Christmas quiz
In the run-up to Christmas, we thought we'd bring you some festive fun in the form of a DFTB Christmas Quiz. To keep things fun, lighthearted and in the carefree spirit of the festive season, we've come up with four quizzes for you to complete (or compete) with your friends and colleagues who are keeping the fort running over the festive period.
The Don't Forget The Christmas Quiz launches on Monday 21st December with the DFTB crossword, back by popular(!) demand, curated by Michelle Alisio, one of the fabulous DFTB fellows. And that's a clue by the way – if you're stuck for an answer, take a peek at the modules, the creation of which has been overseen by the fantastic fellows.
Tuesday 22nd December brings the Bubble Wrap Treasure Hunt. Damian takes us through 5 important paediatric papers, with a 6th Christmas question (because it's Christmas and everyone deserves a present).
Wednesday 23rd December is the Picture Round. Dani and Becky have put together some minor injury pictures. If they're tricky, all the answers can be found in our catalogue of DFTB posts (Editor:- There are over 1000 posts, you know!). And to make it a little less hard, these posts were all published in 2020.
And then our final quiz, on Christmas Eve, is going to be a great one. Kat Priddis and Mieke Foster take you on a tour through the DFTB website with the DFTB Scavenger Hunt. Pick up some clues to find the next post.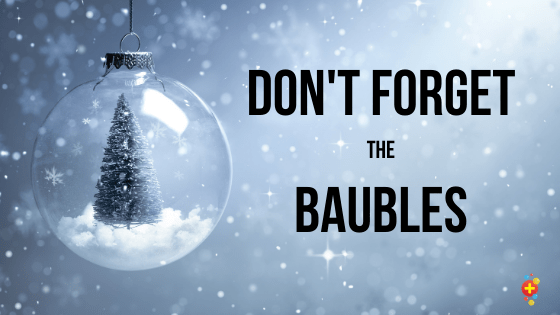 The post Don't forget the Christmas quiz appeared first on Don't Forget the Bubbles.
Current Channel
Subscribe To This Channel
▼
Top Health News Channels
▼
---
Tags: #DFTBquiz
---
Welcome to the healthcare-only HIPAA - GDPR compliant cloud. Exclusively hosted on a HPC environment!
Learn more or start today by choosing your secure HIPAA - GDPR compliant server's Operating System bellow and pick the package that's best for you.
BIPmd makes it simple to launch in the cloud and scale up as you grow – whether you're running one virtual machine, thousand or more.
Looking for a custom solution?
Our technicians can provide you with the best custom-made solutionss on the market, no matter whether you're a small business or large enterprise.

Get in touch