By: Anna Peters
Posted on: December 13, 2020
Category:
Infectious Diseases
,
Emergency
,
Critical Appraisal
Searching for sepsis
The child with "fever" is one of the most common paediatric presentations to the emergency department. Most of these children are managed conservatively with parental reassurance and discharged home with a safety net identifying red flags. However, failing to identify those with "sepsis" has devastating consequences. How often do we get it wrong or worry about getting it wrong? We'd all love an evidence-based clear cut path for flagging and managing febrile children at risk of sepsis. Currently the approach in the UK is predicated on the NICE SEPSIS (NG 51) screening system which has anecdotally performed poorly with concerns it is poorly specific (i.e lots of false positives). Nijman and colleagues aimed to objectively assess the impact of the NICE Sepsis screening approach in children.
Nijman RG, Jorgensen R, Levin M, Herberg J and Maconochie IK. Management of Children With Fever at Risk for Paediatric Sepsis: A Prospective Study in Paediatric Emergency Care. Frontiers in Pediatric Care 2020; 8:548154. doi: 10.3389/fped.2020.548154
The lead authors looked at the various warning signs of serious infections in febrile children presenting to PED. Their aim was to then determine these children's risk of having sepsis and to evaluate their subsequent management.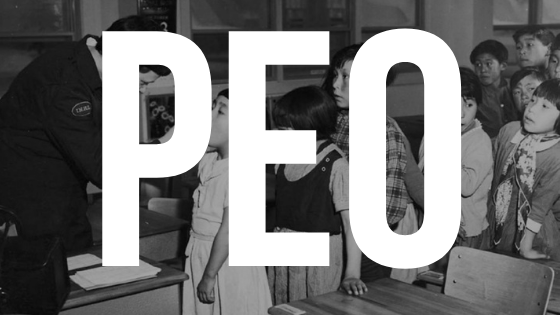 Who did they study?
Over 5000 children (5156 to be exact) aged 1 month to 16 years old presenting with fever over a period of 9 months from June 2014–March 2015 in a single PED at St Mary's Hospital, UK were analysed. Febrile children with no warning signs of sepsis were then excluded from the final cohort. The second largest group excluded from the final cohort was children with a complex medical history (n=119). The decision to exclude this particular cohort is important given that 'complex medical patients' are more likely to have sepsis. The authors make the valid point that this group has features very different from the intended cohort, such as having different management plans in the context of fever. After these exclusions, plus a few further exclusions (lack of consent, lack of complete data or excluded because the child didn't have any warning signs) the final cohort was of 1551 children.
What did they do?
They first looked at the numbers of febrile children with tachycardia and tachypnea by using APLS and NICE (the National Institute of Healthcare Excellence) thresholds. Subsequently, they looked at the numbers of febrile children fulfilling sepsis criteria by using well-known sepsis screening tools (NICE traffic light guidelines, SIRS, qSOFA, Sepsis Trust UK trigger criteria).
All the data for this study (vital signs, clinical signs and symptoms, tests, working diagnosis, need for hospital admission, timeliness of interventions) were collected electronically, having been recorded prospectively for all febrile children.
What did they look for?
As a primary outcome the study determined:
The incidence of febrile children who present with warning signs of sepsis
How often these children fulfilled paediatric sepsis criteria
How frequent invasive bacterial infections (IBIs) occurred in this population
How frequent PICU admissions occurred in this population.
Secondary outcomes included the compliance of clinicians with the paediatric sepsis 6 care bundle (PS6), what clinical interventions were and were not used from this care bundle and the timeliness of the interventions that were undertaken
What did they find?
Almost a third of children aged 1 month to 16 years who presented to the PED had fever (28% to be exact).
41% of these febrile children had one or more warning signs (our study population).
The incidence of IBI was 0.39%. Of these children, only 0.3% required PICU admission.
This meant that using the sepsis guideline recommendations, 256 children would need to be treated to catch one IBI. Another way of saying this is the number needed to treat was 256. NNT for any serious outcome was 141.
How did the sepsis guidelines fare?
The thresholds for tachycardia and tachypnoea yielded a high false positive rate.
Adding sepsis criteria to predict the presence of a serious bacterial infection (SBI), IBI or PICU admission was also unreliable, with a lot of false positives.
Lactate levels were not significantly associated with the decision to give IV fluid bolus or presence of SBI, IBI or PICU admission. There WAS, however, a significant association between lactate levels and hospital admission.
Looking at the Paediatric Sepsis 6 Interventions, although many children triggered, two-thirds (65%) of the children with PS6 warning signs had none of PS6 interventions. And when it came to the 'golden hour? Only a third (36%) of children with IBI or PICU admission received all PS6 interventions in the 'golden hour with only 39 children (2%) receiving a fluid bolus.
What does this all mean?
It is important to note that this study was only conducted in one single PED and in a time period that was before the NICE sepsis guidelines were formally implemented into practice. The data was collected for this study via an electronic interface. While large amounts of data can be collected rapidly there can sometimes be gaps, either due to extraction issues or brevity on the behalf of clinicians that don't give a comprehensive picture. Data were also only taken from initial triage and not from any clinical deterioration in the ED. Given that acuity changes over time, especially in children with fever, this may have missed subsequent clinical change although is a pragmatic approach given the way that sepsis screening tools are applied in nearly all Emergency Departments.
Numbers needed to treat were exceptionally high. Despite the allure of a protocol-based screening and management pathway, the benefits of catching true sepsis early must be weighed against the possible unwanted effects of overtreating or overdiagnosing mostly well children in a potentially resource-stretched PED. The study really does highlight the difficulties we face when screening for a septic child in a generally well cohort, the 'needle in a haystack'.
Essentially, what this study shows us is that serious infections are rare and most children who are categorised as 'at risk of sepsis' can in fact be managed conservatively with little intervention other than observation. It is clear that our current guidelines have very poor specificity; and while they tell us to investigate and treat lots of children, a lot of the time we as clinicians choose to rely on our clinical judgement and essentially 'do nothing'. Observation and good clear red flagging must not be underestimated. Instead of continuing to research more and better early predictors of sepsis, such as point of care biomarkers, perhaps we should be looking at this from another angle. The focus of the lens can also be flipped; we also need more research on how it can be safe NOT to do anything too.
We'll end with some thoughts from the authors
The Infections in Children in the Emergency Department (ICED) study is a single centre, prospective observational study. The study describes unique and carefully curated clinical data of febrile children with warning signs of sepsis, from a period prior to the implementation of the NICE sepsis guidelines.
Our results confirm what many paediatricians dealing with acutely unwell febrile children already suspected: that many febrile children have warning signs of sepsis, but that the large majority have non-life threatening infections.
Our findings will hopefully contribute to ongoing discussions about the use of sepsis screening tools in paediatric emergency medicine. Our study makes it clear that current tools lead to a high number of false positive cases, and their usefulness in routine clinical care in paediatric emergency medicine should be questioned. Escalation to senior decision makers of all children with warning signs of sepsis should be aspired, but is seldomly feasible in clinical practice and with unproven impact on reducing missed cases and optimising clinical care for the total cohort of febrile children.
Although all children with serious infections would have been detected by the various sepsis tools, it is now evident that we need better tools to more selectively identify children at the highest risk of sepsis. Future studies should explore the utility of machine learning as well as the potential of combining clinical signs and symptoms with point of care biomarkers.
Ruud Nijman
The post Searching for sepsis appeared first on Don't Forget the Bubbles.
Current Channel
Subscribe To This Channel
▼
Top Health News Channels
▼
---
Tags: Infectious Diseases , Emergency , Critical Appraisal
---
Welcome to the healthcare-only HIPAA - GDPR compliant cloud. Exclusively hosted on a HPC environment!
Learn more or start today by choosing your secure HIPAA - GDPR compliant server's Operating System bellow and pick the package that's best for you.
BIPmd makes it simple to launch in the cloud and scale up as you grow – whether you're running one virtual machine, thousand or more.
Looking for a custom solution?
Our technicians can provide you with the best custom-made solutionss on the market, no matter whether you're a small business or large enterprise.

Get in touch